Dear Friends, we would like to introduce you new addon Extended vendor information on the product page.
The module adds a block to the product card that expands information about the vendor in the product card and on the vendor page.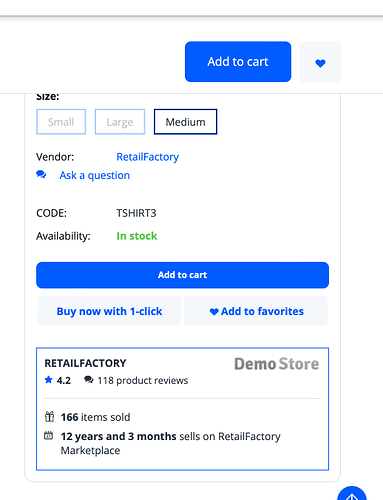 This adds credibility to the vendor and your site.
The module outputs:
1) Date from registration on the marketplace
2) Number of products sold
3) The number of reviews and the average rating for reviews of the vendor's products
The module has several display modes
1) Extended block in the product card immediately below the price
2) Compact view with information in popup
3) Separate tab in the product card
On vendor page extra information will be added too:
Feel free to ask any questions or suggestions.