Dear Friends, we would like to introduce you new addon - Suggest your price.
The addon allows your customers to offer their own price for your product, and you can specify the available minimum price depending on the purchase price for it.
You will not lose in profitability, but you are guaranteed to get more clients!
After installing the module, the product will have three fields:
1) Wholesale price
2) Minimum margin
3) Auction is available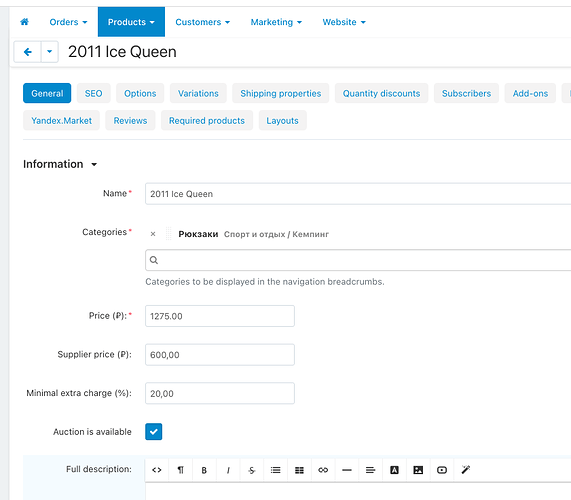 If you click the checkbox and fill in the data, your customers will be able to specify the price of the product on their own, but the price for it will be no less than the one that you set in the settings.
It will not be less than the Minimum Margin * Wholesale price.
If the client enters a price lower than this, he will receive a notification that you cannot offer such a price for the product.
Feel free to ask any question or suggestion.