Dear Friends,
We have developed the User Profile Page add-on that allows customers to make their own profiles more individual with all the necessary data at hand.
Now the customer can add a photo, specify gender and birth date. Once a customer is registered, the My Profile page becomes available with the following blocks:
— User information (registration date, gender, age, birth date)
— Liked products (if the Product likes add-on is installed)
— Vendor news (if the Follow Vendor add-on is installed)
What your customers will see
My profile page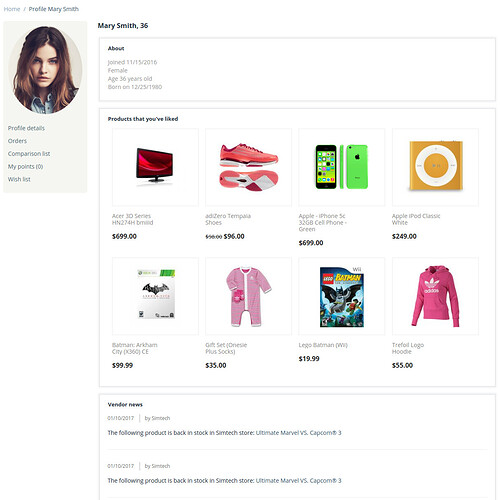 More blocks can be added to the Profile Page if necessary. For example, the Recently Viewed products as in the image below.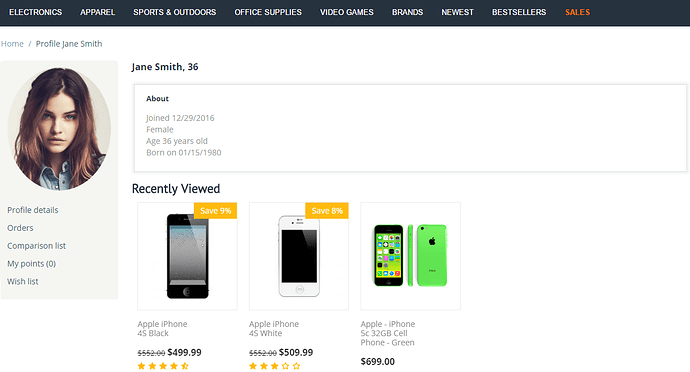 What you will see in the admin area
The layout settings
User Guide
Learn more about the add-on in the User Guide.
Compatibility
The add-on is compatible with CS-Cart and Multi-Vendor 4.3.1 and above. Need compatibility with another CS-Cart version? Contact us.
I will be glad to answer all your questions about the add-on.
P.S. Do not forget to join us on Facebook to be the first to know about great solutions for your store!