Dear Friends,
We are glad to introduce you the Similar Products by Tag add-on - an awesome add-on for hand picking and displaying matching products. This extension displays a random list of products which have the same tags as the current product opened.
With the Similar products by Tag add-on you are able to:
— automatically link products to each other by specifying matching tags;
— export and import tags in CSV format;
— produce bulk editing of the selected tags;
— recommend products that are similar to the viewed one;
— link products to a specific page by tag;
— limit the maximum number of products shown per page.
How it works
To display similar products on the product page, you need to create a special block with the desired number of products in a Limit box. Also do not forget to enter tags to the Tags field of the products. That's how the block is look like:
But it is not everything. With this add-on, you can easily export and import products. In the admin panel go to Products page and find Tags in the Available fields and move it to the Exported fields. Export files and specify tags for products in the exported CSV file.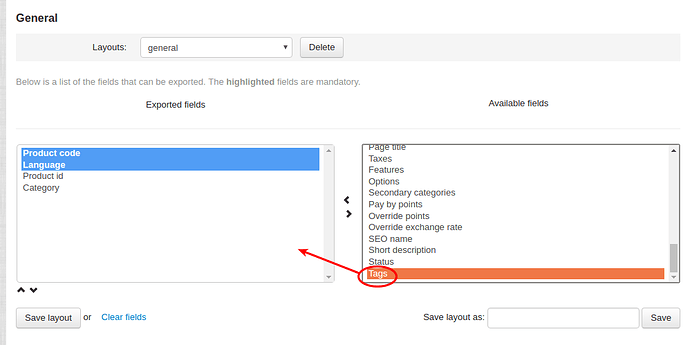 If you want to edit multiple tags at once via Bulk editing go to Products, then select products you want to modify, click Gear button in the upper right corner and choose Edit selected.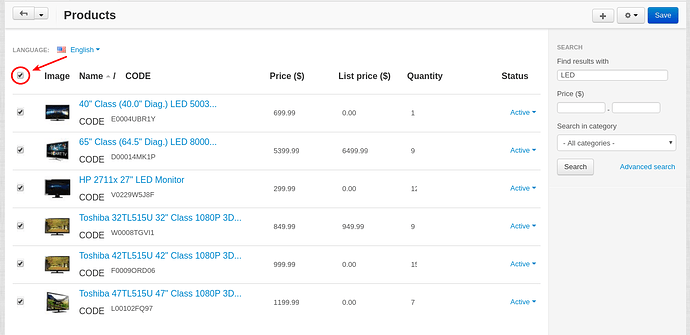 In the opened window select the boxes corresponding to the fields you wish to edit and click on Modify select. Now you are able to apply tags to several products just in seconds.
User Guide
Learn more about the add-on in the User Guide.
Compatibility
The add-on is compatible with CS-Cart and Multi-Vendor 4.3.x.
I will be glad to answer all your questions about the add-on.
P.S. Do not forget to join us on Facebook to get our add-ons for free!