Dear Friends,
We have developed the Sales reports CSV export add-on that helps you to export your sales reports into a CSV file to analyze them easily.
The default CS-Cart functionality allows you to see the sales reports as a table, graphic bar or pie chart. But what if you want to print them out or make a more profound analysis?
The add-on allows you to export the reports in CSV for further analysis with your favourite program: MS Excel, Google Sheets or any other software you use.
What you will see
The sales report page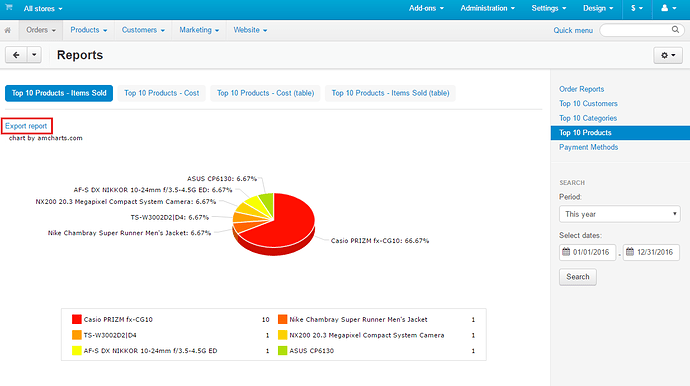 The sales report CSV file
Compatibility
The add-on is compatible with CS-Cart and Multi-Vendor 4.3.1 and above. Need compatibility with another CS-Cart version? Contact us.
I will be glad to answer all your questions about the add-on.
P.S. Do not forget to
join us on Facebook
to be the first to know about great solutions for your store!