Dear Friends,
We have developed the Push Notifications add-on that notifies administrators about a new review or order placement in real time. A push notification is a pop-up message in the top right corner of the admin panel.
The add-on is integrated with the Pusher service provider. Their free plan includes 100 max connections and 200k messages/day.
Also, the add-on provides an admin indicator on the following pages:
- Product details page;
- Order details page;
- User editing page;
- Category editing page.
You see the administrators who are viewing the page at the moment. Clicking on the administrator will open its detailed page.
Key features
- Pop-up notifications about new orders and reviews;
- Admin indicator on product details page, order details page, user editing page, category editing page.
What you will see in the admin panel
Pop-up message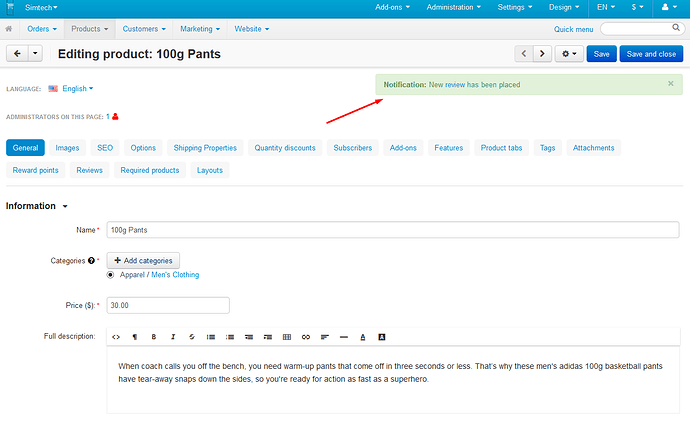 Admin indicator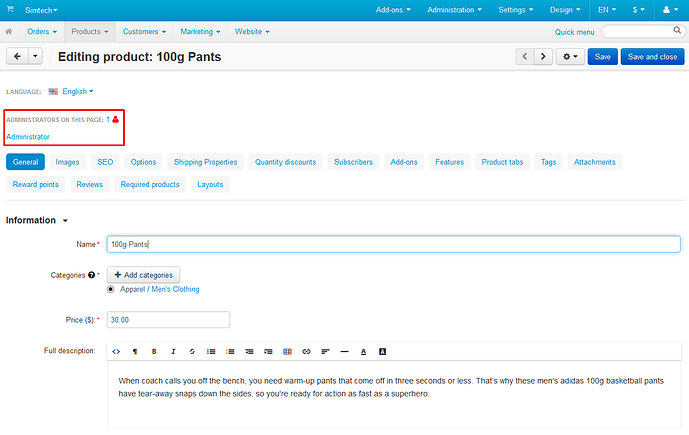 User Guide
Learn more about the add-on in the User Guide.
Compatibility
The add-on is compatible with CS-Cart and Multi-Vendor 4.3.1 and above. Need compatibility with another CS-Cart version? Contact us.
I will be glad to answer all your questions about the add-on.
P.S. Do not forget to join us on Facebook to be the first to know about great solutions for your store!