Dear Friends,
I am glad to present you the Product Search Pro add-on. It provides block templates for a full-width banner with a search in it and an expandable search bar. What is it for? It's all about usability and customer experience.
Where will your search bar be seen at once? Right, on the full-width banner.
The Product Search Pro add-on short-cuts the distance between your products and customers. Make it simple for your customers to find the right product. How can you do it? By providing clear and effective search on your home page.
Key features:
- Clear presentation of the search bar;
- Ability to add promotional text;
- Ability to specify the promotional text size;
- 1, 2 or 3 full-width banners to show;
- Dots and Arrows navigation;
- Ability to specify the delay in seconds;
- A click-to-expand search form.
What your customers will see
Search bar on a banner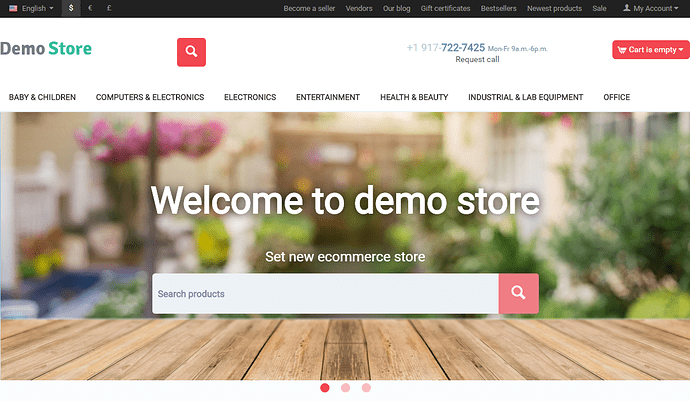 Expandable search bar
Compatibility
The add-on is compatible with CS-Cart and Multi-Vendor 4.4.1 and above. Need compatibility with another CS-Cart version? Contact us.
User Guide
Learn more about the add-on in the User Guide.
I will be glad to answer all your questions about the add-on.
P.S. Do not forget to join us on Facebook to be the first to know about great solutions for your store!