Dear Friends,
We are glad to inform you that we have developed the Product Lists Pop-up add-on that creates a pop-up with a wish list, comparison list and cart contents on all pages of your store. The customer can always see the number of the items in the lists and click the pop-up for more details.
By default, the pop-up is shown in the lower left corner of the page. You can easily customize it to match the unique design of your store. Margins and appearance of the pop-up can be changed in the add-on settings. Linear, tabs or accordion—choose the one that suits you best!
Key Features
- A pop-up with a wish list, comparison list and cart content on all pages of your site.
- Various appearance types: linear, tabs and accordion.
- An ability to expand/collapse the pop-up.
- Customizable margins.
What your customers will see
The Lists Pop-up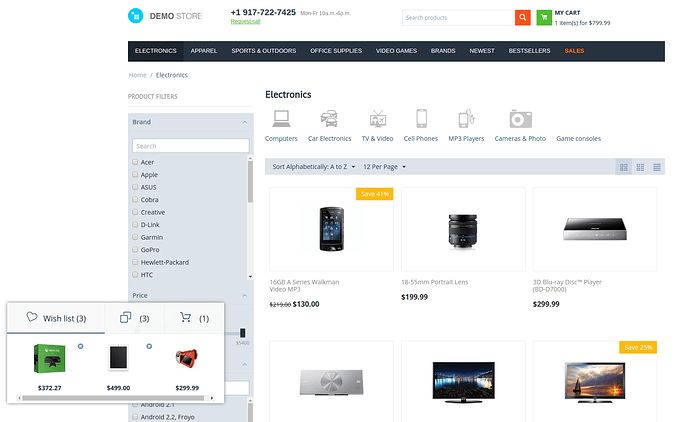 Variations of the Lists Pop-Up appearance
Accordion (expanded)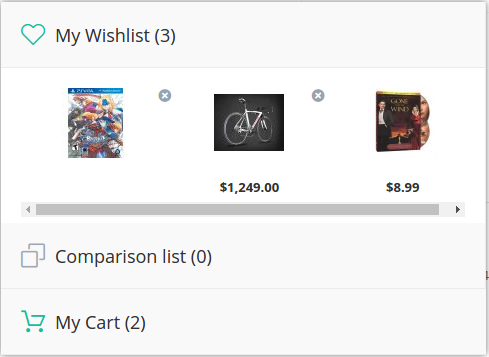 Linear (expanded)

Tabs (expanded)
User Guide
Learn more about the add-on in the User Guide.
Compatibility
The add-on is compatible with CS-Cart and Multi-Vendor 4.3.1 and above. Need compatibility with another CS-Cart version? Contact us.
I will be glad to answer all your questions about the add-on.
P.S. Do not forget to join us on Facebook to be the first to know about free solutions for your store!