Hi!
Recently we have developed new CS-Cart Pay by Link add-on, which allows to send payment links directly to your customers via email.
If you have discussed all the details with a customer by phone, just place an order and send it via email. Without extra steps after clicking on the payment link your client will be automatically logged in and will be able to pay the order immediately.
All you need is to create an order, copy the order's link in your admin panel and send it automatically with an invitation letter containing a link to view and pay the order.
Compatibility
The add-on is compatible with CS-Cart and Multi-Vendor 4.3.x. Need compatibility with another CS-Cart version? Contact us now.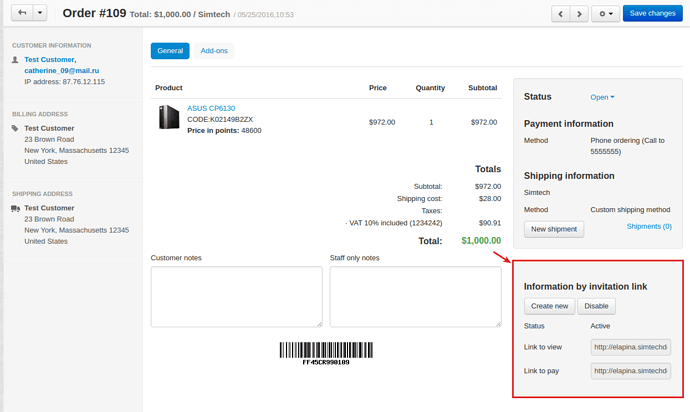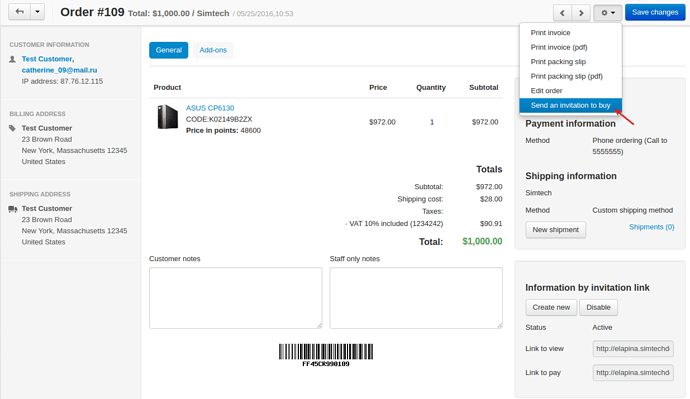 This is how the email notification may look in the user's inbox.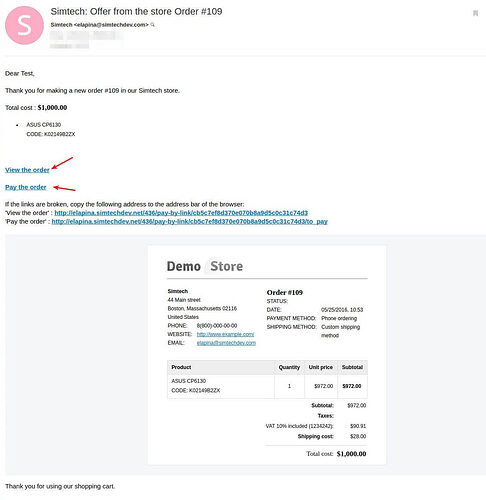 So, with the CS-Cart Pay by Link add-on you'll be able to:
— Create payment links for orders;
— Send the customer an invitation letter to view the order details;
— Send the customer an invitation to pay the order;
— Add payment links to invoices, email quotes and booking confirmations;
— Avoid customers' mistakes in orders;
— Improve cash-flow by giving your customers a quick way to pay;
— Enhance customer experience with a 'pay now' button in newsletters.
Read User Guide to learn more.
Hope this add-on will help you in your business!