Dear Friends,
We have developed the Image Uploader Pro add-on that allows you to make product image upload fast and easy with new drag and drop, crop and copy/paste features that are now available for product images in the admin panel of your CS-Cart store.
The Image Uploader Pro add-on simplifies the work with product images in the admin panel. When you go to the product editing page and choose an image to upload, it opens in a pop-up with a crop border to adjust the image size by dragging any of the four corner handles. You can also specify the crop ratio in the add-on's settings: 1:1, 5:3, 3:5 or free.
The drag and drop feature is available in the Images tab for uploading additional images. Just choose images from your server or PC and upload them all in one click. The position of additional product images can be changed by drag and drop as well.
Key features
— Upload multiple images by drag and drop.
— Copy and paste images from the clipboard (Ctrl + V).
— Crop images with customizable aspect ratio.
— Easy change of the position of the additional images.
What you will see in the admin area
Cropping images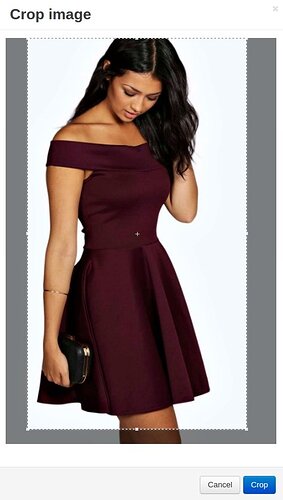 Uploading additional images
User Guide
Learn more about the add-on in the User Guide.
Compatibility
The add-on is compatible with CS-Cart and Multi-Vendor 4.3.1 and above. Need compatibility with another CS-Cart version? Contact us.
I will be glad to answer all your questions about the add-on.
P.S. Do not forget to join us on Facebook to be the first to know about free solutions for your store!