Dear Friends,
I am glad to present you the Hidden Blocks add-on. It allows your customers to close the layout blocks. This event (block closing) is saved in a session, so the hidden block won't reappear after the page refresh. Only after the browser session is cleared.
If your customers get tired of some ad blocks, they are free to hide them with x. You provide them a choice to decide if they want to see your ads, thus demonstrating your care for them. No doubt that this creates a better customer experience.
Key features:
- close mark can be added to any block;
- block closing is saved in a browser session.
What your customers will see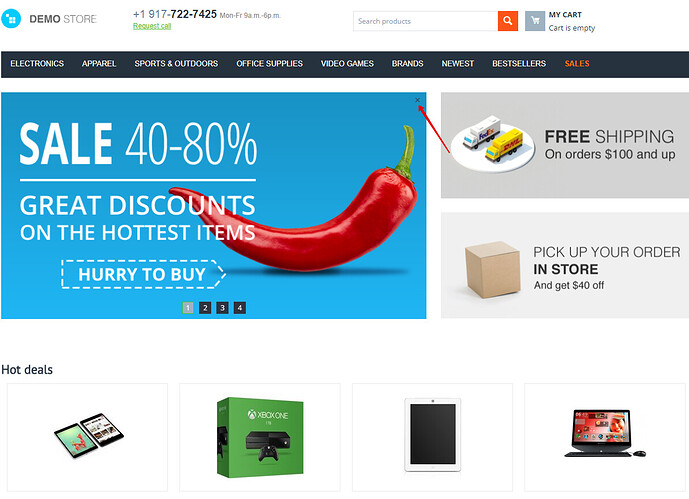 What you will see in the admin area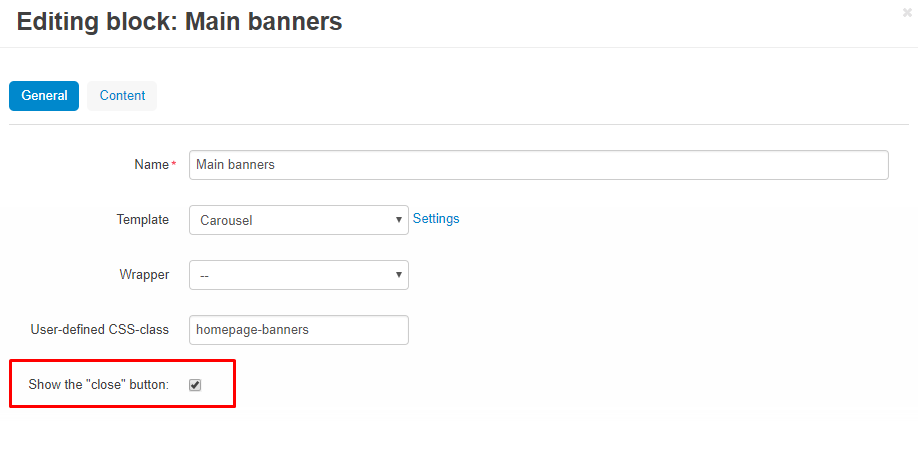 Compatibility
The add-on is compatible with CS-Cart and Multi-Vendor 4.3.1 and above. Need compatibility with another CS-Cart version? Contact us.
User Guide
Learn more about the add-on in the User Guide.
I will be glad to answer all your questions about the add-on.
P.S. Do not forget to join us on Facebook to be the first to know about great solutions for your store!