Dear Friends,
We are glad to introduce you the Geolocation by Google add-on.
The CS-Cart Geolocation by Google lets you integrate the Google Maps service with your website. By adding the maps into your store you can get real-time information about your customers' location and check orders' real geographical origin.
How it works
After you have installed the add-on, go to Add-ons — Manage add-ons and choose Geolocation by Google to see all available settings. All settings are divided in three groups: Google settings, Default location and additional settings.
For the correct work of the map you need Google Api Key. Please visit this page to know how to get the API key. In Google settings you will be able to manage MapType control, Scale control and Test mode.
Now when the customer visits your store for the first time, the pop-up with the location will be specified automatically and they will see a nice Google Map.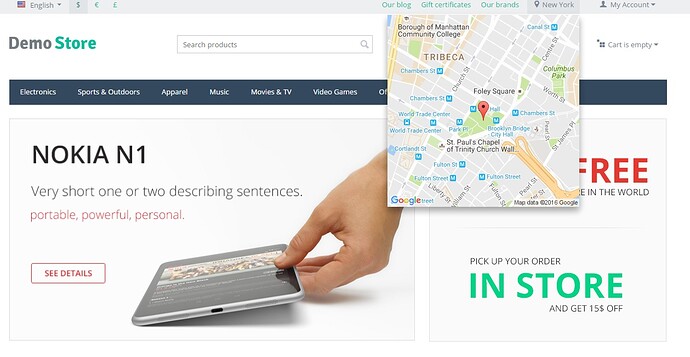 If your customer wants to change or select another region, street or even building, they can choose it right on the map or type it in.
We can bet that most of your customers and potential customers find filling in forms and typing long addresses boring. They put it off or get nervous.
But we have solved this problem by auto-filling. When typing the address the system will offer addresses in the drop-down list. You can see it in the screenshot below.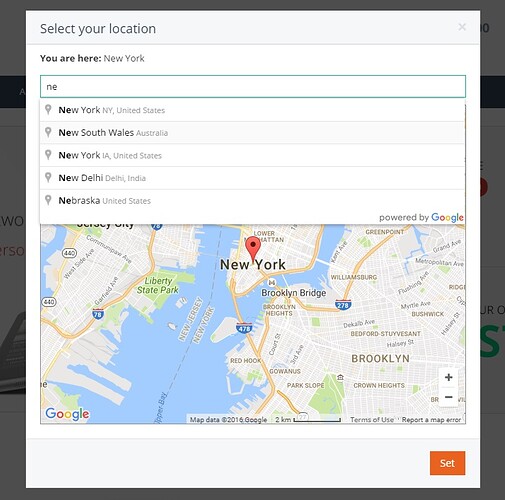 On the checkout page, the City, Country, Zip/postal code fields will be filled in automatically.
Note: The add-on is totally compatible with our Shipping estimate add-on. Enable geolocation feature to determine customer's location and set up shipping methods for places you ship to.
User Guide
Learn more about the add-on in the User Guide.
Compatibility
The add-on is compatible with CS-Cart and Multi-Vendor 4.3.6 and above.
I will be glad to answer all your questions about the add-on.
P.S. Do not forget to join us on Facebook to be the first to know about free solutions for your store!