Dear Friends,
We have developed the Full-width banner add-on that allows you to add text or graphic full-width banners to any page or position of the store. Banners can contain an advertising text and a call-to-action button.
Key features
— Banners change proportionally with the screen resolution
— Banner pagination
— Swipe left or right to browse through images on touch screens
— Automatic banner change
— Designed to display on desktops and tablets
What your customers will see
Full-width banner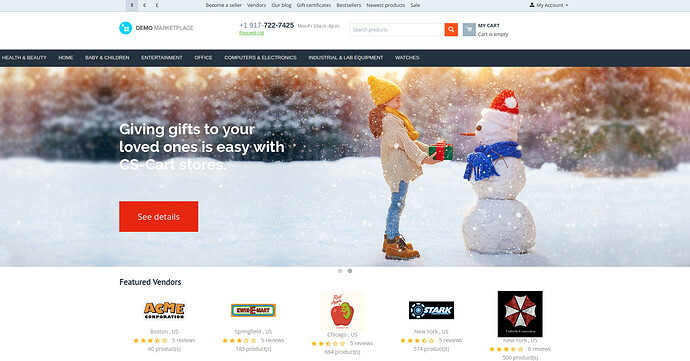 What you will see in the admin area
Editing layout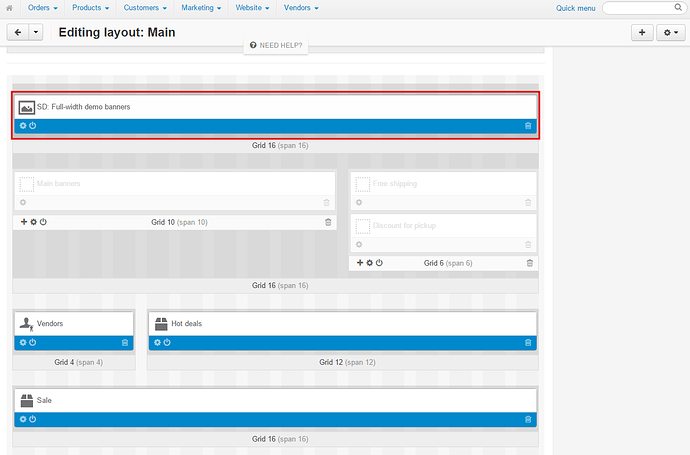 Editing banner
Compatibility
The add-on is compatible with CS-Cart and Multi-Vendor 4.3.1 and above. Need compatibility with another CS-Cart version? Contact us.
I will be glad to answer all your questions about the add-on.
P.S. Do not forget to join us on Facebook to be the first to know about great solutions for your store!