Dear Friends,
I am glad to present you the Delivery Tips add-on that allows your customers to leave tips during checkout.
Some customers may prefer giving tips by credit card but not in cash upon delivery. Provide them with such an option. Allow shoppers to specify the amount of tips they want to leave right at checkout.
Key features
- Tips are enabled separately for each shipping option.
- The amount of tips can be edited in the admin panel.
- Delivery tips are shown on invoices.
- You can edit the text notifying that tips can be given.
What your customers will see
What you will see in the admin panel
Add-on settings
Order details page in the admin panel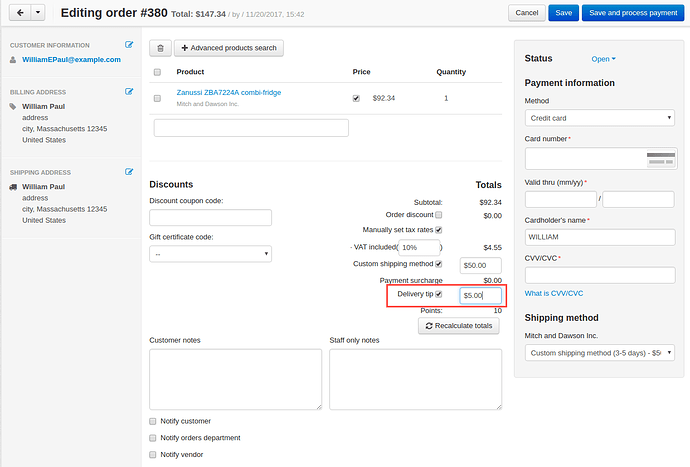 Compatibility
The add-on is compatible with CS-Cart and Multi-Vendor 4.4.1 and above. Need compatibility with another CS-Cart version? Contact us.
User Guide
Learn more about the add-on in the User Guide.
I will be glad to answer all your questions about the add-on.
P.S. Do not forget to join us on Facebook to be the first to know about great solutions for your store!