Dear Friends,
We have developed the Buy Product Link add-on that allows you to add a link to buy a product on a product detail page to speed up the purchase process. Once clicked, the user will be redirected automatically either to the checkout or cart.
Also, you can send the link to a customer on Facebook, place on Twitter or on your corporate blog. After the link is copied on the product page, your customers can easily share it with friends anywhere.
Key features:
— Single link added to the product detailed page do not distract customers on the product page;
— A customer is redirected directly to checkout or to the cart page, depending on the settings of the add-on;
— The quick purchase link is external: place it anywhere;
— Installation and setup take no more than just a few minutes;
— A step-by-step user guide available.
How it works
Each product has a personal direct link which is displayed on its product details page.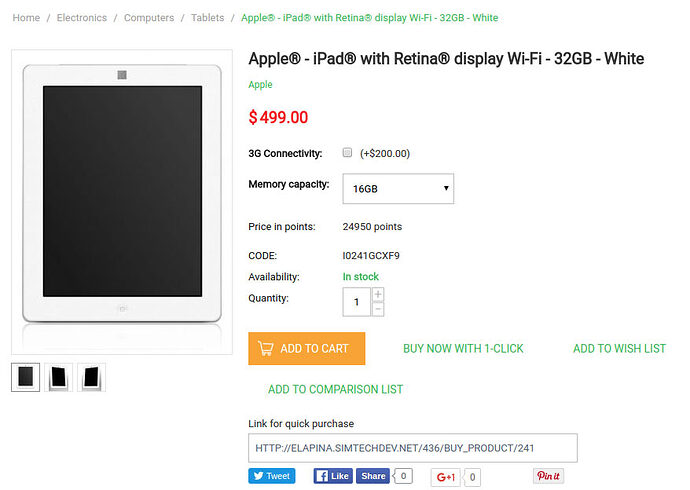 Now your customers can copy and paste the link wherever you want: in an email, on Facebook, Twitter, blog, etc. For example, a preview of the copied link on Facebook will look like this:
User Guide
Learn more about the add-on in the User Guide.
Compatibility
The add-on is compatible with CS-Cart and Multi-Vendor 4.3.x. It is also compatible with version 4.2.4 but requires making some additional adjustments (Please read the instructions). Need compatibility with another CS-Cart version? Contact us.
I will be glad to answer all your questions about the add-on.
P.S. Join us on Facebook to have a chance to be the first to know about free solutions for your store and information about special promotions and discount promo codes.