Dear friends,
We are glad to announce the release of our new add-on - Smart pop-up manager .
It is powerful and smart solution for marketing. Using this add-on you can completely manage pop-up windows of the store. Do you need a greeting pop-up window? Or do you want to hold a visitor who leaves the store? Maybe you want to create the 'Ask a question' form on a product detailed page. Or show similar products if a customer doubts in purchase? Then this solution fits you. It will allow placing any content in pop-up window and also choosing the condition of its displaying.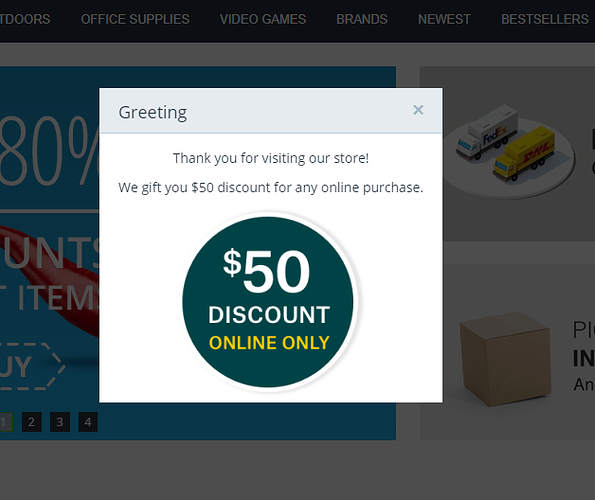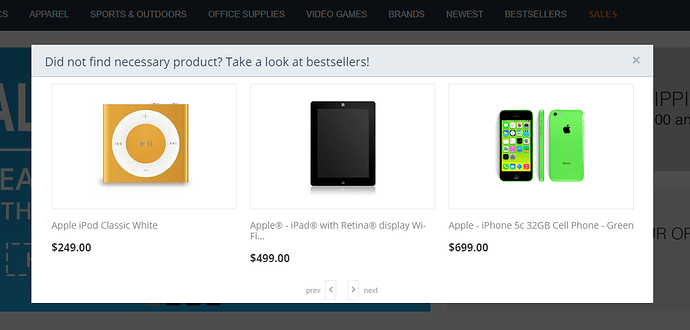 Moreover, the add-on is also a tracker of users' forms - you can always find user's request, look through details and even answer on it. So, this add-on allows completely manage incoming users' requests via administration panel instead of searching a mail-request among tons of other emails in a mailbox to answer it.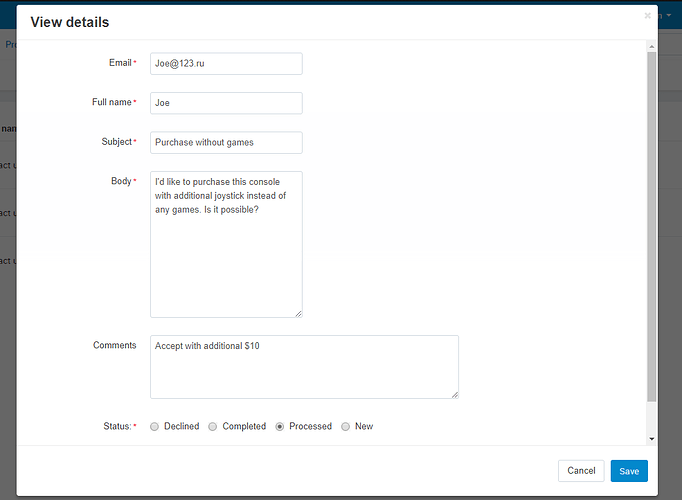 Features:
- Ability to add any content to pop-up window (e.g. block, form, page, product, etc.);
- The support of 'Slider' and 'Scroller' ( banners, product scrollers, scroller of blog posts, etc. ) types of block;
- Pop-up window is resized according to content automatically;
- Ability to add pop-up window at any page of the store;
- Ability to set title and all content of pop-up window manually;
- Ability to add a button to a product detailed page. The pop-up window with any form ( ask a question, request a call/price/availability, get a discount, etc. or any informational page) set by admin is opened by click on this button;
- All forms/requests are not only sent to administrator's email, but also tracked, processed, commented and answered via admin panel;
- New pages are added to Admin panel to handle requests: 'All pop-up forms' and 'All pop-up forms';
- Handy page for request processing that contains the table with the following columns: name of the form with the help of what the request has been sent (with the link to it), the page of storefront from which the form has been sent (with the link to it, in order to understand what product/category/page this request is referred to), e-mail of a user, date and time of request, field for inner comments (visible only for store's), ability to answer the form форму (the answer will be sent to user's email) and status;
- Adds its own statuses for work with requests that can be created, edited and deleted easily via new 'Pop-up manager statuses' menu;
- The add-on tracks what page the form has been sent from;
- Ability to display banner in pop-up window;
- Ability to put any block from Layout page to pop-up window;
- Ability to display content of any page and form in blocks at any pages of the store, as well as in product tabs;
- Three types of pop-up window's displaying: auto open, open by click and open by mouse leave;
You are welcome to find more information and also try demo using this link.
Sincerely yours,
CS-Market.