Hello Friends,
We have recently developed HiPay Payment integration for CS-Cart. Check it out to integrate a simple and secure payment gateway with your CS-Cart store.
Features:
-> Integrates a fully secure payment to handle risk management system.
-> Provides an option to authorize and capture payment automatically.
-> Prevent thefts and fraud payments with the 3D Secure feature.
-> Redirects customers to a secure payment page.
-> User-friendly interface to receive online payments.
-> Easy to configure and manage at admin end.
Addon Compatibility:
Compatible with CS-Cart and Multivendor 4.4.x, 4.5.x, 4.6.x
After proper configuration of payment method at the backend, A payment option will be available for customers at front end: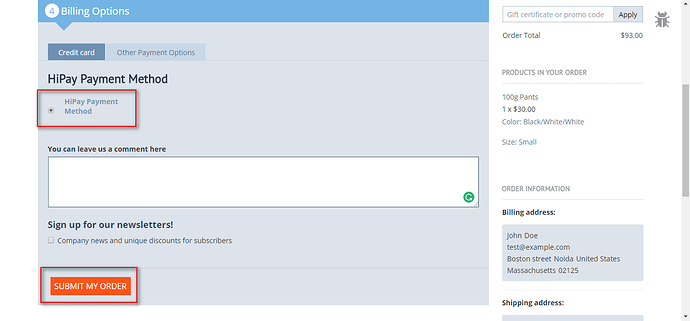 On submitting the order, the customer will get redirected to the hosted payment page of HiPay.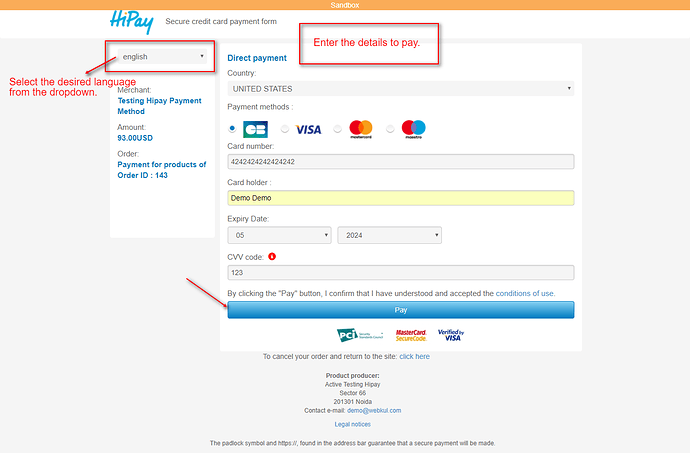 Once the customer clicks on Pay button, he will get the payment confirmation and will get back to the store automatically.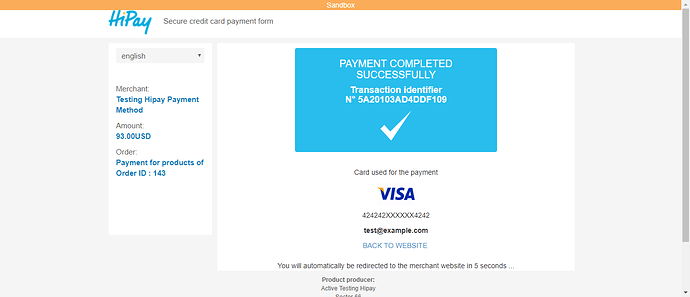 We would be happy with any further comment and suggestion.
Thank You!