Hello Friends,
Drop shipping is a retail fulfillment method where a store owner doesn't keep the products it sells in stock. Instead, when a store sells a product, it purchases the item from a third party and gets it shipped directly to the customer. As a result, the merchant never sees or handles the product.
Now import the products from AliExpress directly to your store and start selling those products at your own store very easily with the help of
CS-Cart AliExpress Dropshipping
add-on. AliExpress is one of the most popular marketplaces for e-commerce entrepreneurs using the dropshipping business model. Admin has the freedom to update the product prices and other product details after importing the same to the store. After he/she receives the order of the imported product, he places the same order on AliExpress and gets it shipped directly from their warehouse to the customer.
NOTE:
In order to check demo you must have the Chrome extension in your browser.
Click here
to download the chrome extension.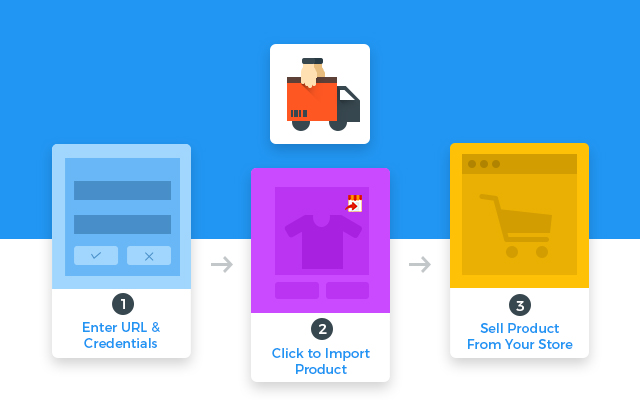 The admin can easily import products from AliExpress into his CS-Cart web store and can start selling those products. The admin just has to install an extension for the Chrome browser that enables an import button on all the AliExpress products. The icon can be seen on all the category pages of AliExpress.
**Note: You need to install the extension on your Google Chrome browser for importing the products to your CS-Cart store. Please follow this link and install the extension.
Import products from the AliExpress website.
Import any number of products from the AliExpress.
Import Products with their Options.
Addon Compatibility:
Compatible with CS-Cart and Multivendor 4.7.x, 4.6.x, 4.5.x. Needed for any other version? Feel free to contact us at support@webkul.com
We would be happy with any comment and suggestions.
Thank You!