Hello Friends,
Features & Benefits
-> Well integrated with both CS-Cart and CS-Cart Multi-vendor.
-> Accepts credit cards and e-checks.
-> Functionality to set transaction type (AuthOnly or AuthCapture).
-> Functionality to save Authorize.net payment response at admin end.
-> Works well in both Test and Production modes of payment.
-> Offers an end-to-end security solution for fraud prevention.
-> Easy to configure and manage at admin end.
Addon Compatibility:
Compatible with CS-Cart and Multivendor 4.3.x, 4.4.x, 4.5.x, 4.6.x
Payment Method Configuration :
Card & E-Check Payment Configuration->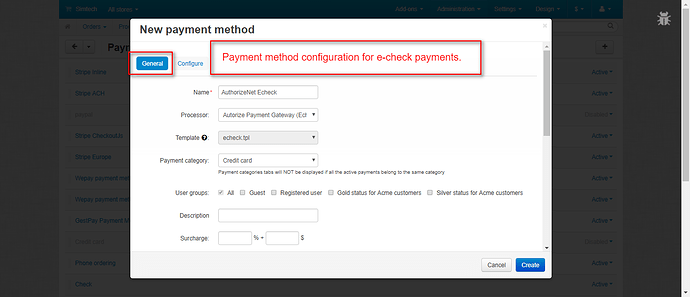 Configuration :
Front-end View :
E-check Payment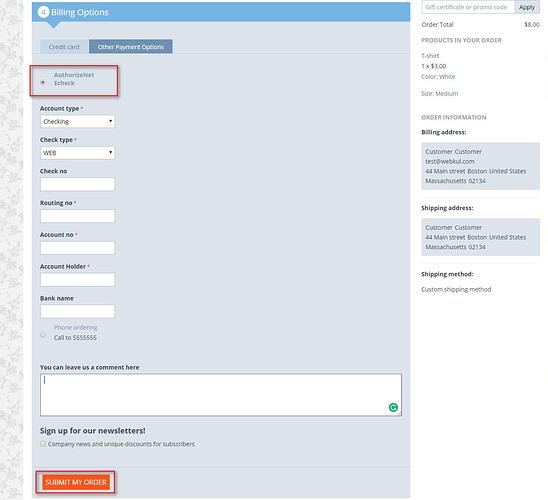 Card Payment :
We would be happy with any further comment and suggestion.
Thank You!